GB boss positive despite SoN blow
Great Britain Managing Director Rob Painter admits it was "unfortunately inevitable" that the Monster Energy FIM Speedway of Nations would be postponed.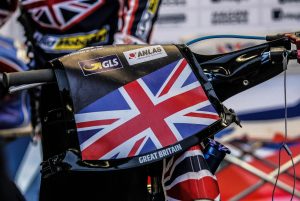 With global health concerns over COVID-19, and guidance issued by the Governments of Germany, Latvia and UK, the Fédération Internationale de Motocyclisme (FIM) and BSI Speedway have taken the decision to delay all three events in Landshut, Germany on April 25 and Daugavpils, Latvia on May 2 and Manchester on May 8/9. But Painter insists that the entire GB backroom staff and riders would still continue to build towards a positive outcome for the event this season.
He said: "It was perhaps inevitable that this scenario would unfold. Naturally, right now sport is not a priority, the health of citizens is the main concern. I think it's common sense that no sporting event can take place while there is a global pandemic and the safety of everyone within the Speedway community and wider society is absolutely the only issue. Obviously it's been disappointing for everyone connected with the sport that the season has not been able to start in Europe.
"For riders, officials and fans after a winter of anticipation for a new racing season, it's very frustrating to see that delayed. But we need to remain positive about the future. No one is quite sure how long it will take to get COVID-19 under control or how it will evolve. But whatever happens when the season does finally start we'll be ready for it."
Painter admits that Great Britain team bosses Olly Allen and Simon Stead have been delighted with the response to the crisis by the national team squad. He added: "We are in constant communication with the team. They are using the extra time in a very professional manner, helping their local communities where possible within the current Government guidelines. The riders are taking advantage of the extra preparation time working hard on their fitness and with nutrition. Following two extremely successful pre season Performance Camps in Southampton and Leicester respectively the riders have all been supplied with specialised training programmes that they can complete within the restrictions we are currently facing. We will still be building for Speedway of Nations racing and the Global Challenge Series when we finally get underway again. It was also disappointing to have to miss out on our clash with Rest of the World at Glasgow in April. But rest assured we will furnish our international calendar with new meetings as soon as we have the opportunity to plan ahead."