GB Speedway Team announce partnership with Anlas
The Great Britain Speedway Team today announced a partnership with Turkish tyre manufacturer Anlas. The partnership will see Anlas become the 'Official Tyre' of the Great Britain Speedway Team, in addition to this Anlas will become an 'Official Partner' of the Global Challenge Series and the 'Official Tyre Supplier' for all Global Challenge Series events.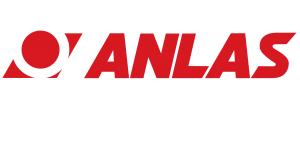 Great Britain Speedway Team Managing Director Rob Painter said: "We are delighted to welcome Anlas as both an 'Official Partner' and an 'Official Supplier' to the Global Challenge Series. Anlas supplied both Great Britain and Denmark teams in our Global Challenge win last season at King's Lynn where rider feedback was excellent in somewhat difficult weather conditions. Anlas have an extensive development programme and we are delighted to be part of that process moving forward."

Anlas Managing Director Eray Savci said: "We are a boutique, innovative private tyre company with the goal to develop the best performing tyres in every aspect and in all disciplines. When we were introduced to Speedway we realised that there had been no developments whatsoever regarding tyres for decades. We believe we have brought a new approach to Speedway, with not only our 'Tubeless Concept' but also with our 'Continuous Development' approach. We strongly believe that in a racing discipline development cannot be stagnant, it has to be continuous. We are glad to provide the best tyre yet today and proud to have a collaboration with the Great Britain Speedway Team to sustain our tyre development for the future of Speedway sport."

Anlas Marketing Manager Fatih Ergun said: "We are delighted to be chosen as an official tyre provider of the Great Britain Speedway Team. Our aim is to bring great performance advantages to the Great Britain Speedway Team to reach their championship goals and enhance the sport as well as improve our development capabilities."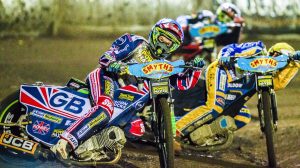 Image courtesy of Taylor Lanning Photography
Company Biography
ANLAS is a tire company focused on innovation, with decades of acquired experience and advances in tire and rubber technologies.
ANLAS is engaged in manufacturing and marketing of tires in rich variety, designed to meet the highest performance requirements and produced with optimised quality, for the markets of Europe and Turkey.
ANLAS is specialised in the production of tires for Motorcycles and Scooters as well as for Go-Carts, All-Terrain Vehicles, Golf Carts and for other special purpose vehicles.
Additionally, ANLAS is producing Farm Front and Implement tires, flaps, curing bladders for tires and for Air-spring manufacturers, and other intermediate and finished rubber goods.
ANLAS is dedicated to custom designing and development of specialty tires to fit the intended uses and has the competitive advantage of carrying out boutique-like production to match all requests promptly.
ANLAS Spirit and passion for excellence embrace all of our people, owners, managers, employees, workers, suppliers, dealers and distributors.
We all strive to satisfy our customers with superior products providing riding safety, comfort and pleasure. We are committed to be fast and flexible in fulfilling their needs.
We are guided by our commitments to the community, to the environment and to our stakeholders. We aim long term growth, profitability and success of our brand, in response to the vision of our founders, to be reputed as:
"A RELIABLE BUSINESS COMPANION AT ALL TIMES
IN TIRE INDUSTRY, TRADE AND SERVICE, WORLDWIDE"
Find out more: anlas.com
Social Media
Facebook: AnlasAnadoluLastik
Instagram: anlasanadolulastik
YouTube: ANLASMotorcycleTyres