KEMP'S NEW STRENGTH
DREW KEMP admits that the constant support from Great Britain has helped him deal with the mental side of speedway.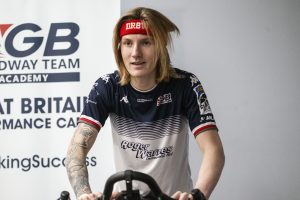 Image courtesy of Taylor Lanning Photography
The Ipswich prospect has shown flashes of brilliance for his country after one-to-one advice from former World Champion Jason Crump and psychologist Jeremy Holt.
Kemp, 19, shows so much dedication for the national team and has benefited greatly from the GB Academy in recent years..
He revealed: "The mental side of speedway is very much a big aspect of my career. I've struggled psychologically for the last few years. Essentially struggling to accept losing.
"That has affected me in the past. Last year at Ipswich when I had a tough time, having someone in the pits with me like Jason (Crump) really did help.
"I was also lucky to get his one-to-one advice at the Great Britain Academy days with ATPI, that really has made a huge difference to me.
"Jason has also come to my workshop and to have someone of his ability and experience as part of the GB set-up is amazing."
Kemp had an indifferent 2021 campaign, hampered by having to switch clubs during the season. But he produced a couple of dazzling displays for GB including 15 points in the European Under-19 Pairs in Gdansk, Poland.
He added: "When I ride for Great Britain I feel like there is less pressure. I seem to put less pressure on myself.
"I don't know whether it's because when I race on the continent for GB, it's on tracks that I seem to like.
"In Gdańsk in the European Under-19s Pairs I think I won every race bar one. I can't put my finger on it but I feel more relaxed racing internationally.
"It's not the best thing, but it does show that I have those performances in me.
"But I need to be consistent on all tracks. That's why I've chosen Poole and Wolves this season, that's the ideal learning curve for me."