Schlein - "We need to give them a headache"
GB Academy Coach Rory Schlein admits he wants to give Great Britain bosses "a headache" with so many riders to choose from.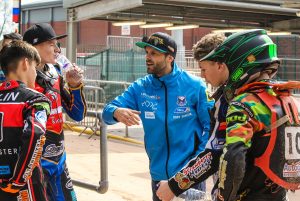 Images courtesy of Taylor Lanning Photography
The experienced Australian has been a key member of the new youth system in the UK over the past three seasons. Now Schlein will take his place in the new Great Britain Academy along with top stars Scott Nicholls and Jason Crump. He revealed: "When I first came over the pool of British riders was unbelievable, there were so many riders to pick from and now you don't. We wanted to take the talented kids and give them more know-how to go all the way. So Ian Sinderson and I devised the programme which was called No Limits and we hand-picked certain riders who we felt could benefit from backing. How it was set up with a businessman like Ian is what speedway should be looking at. Now it has been handed over and under the umbrella of Great Britain as the Academy, and that's how it should be. There's a proper structure. I'm very proud of it. We wanted to do something constructive. We took on 12 to 14 kids and we knew we wouldn't find 14 World Champions. It would be nice if we could get one out of that bunch to go all the way. But we need to go through that process of creating a pool of riders again.
There was myself, Ian and Rob Lyon, plus we brought in other top riders for experience like Jason Crump, Matej Zagar, Tai Woffinden, Nikolai Klindt and Scott Nicholls. All these guys bring so much know-how. The hope is that when I've quit that there will be a lot of riders coming through and British speedway promoters will benefit from having top home grown stars. In four or five years time we want to make sure that Olly Allen and Simon Stead have a problem picking their team because there's many to choose from. We need to give them a headache. If that's the case then we've done our job."
See full story in Speedway Star Magazine this week.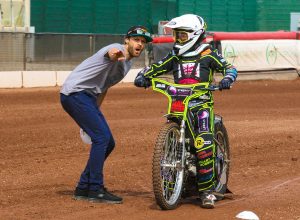 In four or five years time we want to make sure that Olly Allen and Simon Stead have a problem picking their team because there's many to choose from. We need to give them a headache

Rory Schlein