WOFFINDEN - Success on the horizon for Great Britain
Triple World Champion Tai Woffinden believes that "success is on the horizon" for Great Britain.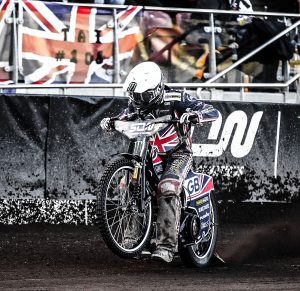 Images courtesy of Taylor Lanning Photography
The inspirational GB spearhead has been using lockdown to finish off his beautiful farmhouse in the midlands and spend quality time with wife Faye, daughter Rylee Cru and new baby Calle. But Woffy, 29, insists he is raring to go as the Speedway season appears to be ready to start again in Europe. He said: "I just prepare anyway. It doesn't matter when the season starts because the preparation is on-going for the majority of riders but the riders who are switched on get themselves in order. I think if you've got the right guidance when you're young, as I had, it puts you in a good situation. For someone who hasn't had the guidance I can imagine it would be difficult to keep going."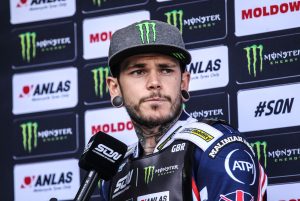 These young kids are strides in front of me as far as knowledge at their age. That only goes to show the future has to be positive for GB

Tai Woffinden - GB Captain
Woffinden has been a sensational captain for his country. With three World titles he has become the most successful British rider of all-time and led Great Britain to a Silver medal in the World Cup in 2016 and Speedway of Nations in 2018. Now the Scunthorpe-born star reckons that his nation have a glorious long-term future. He added: "With Great Britain we were out in Perth, Australia in the off season. It was very good. I'm very close with the president of the club Marshall McDermott. It was good to have the young lads and Chris Neville out with me, to make it happen was unreal. Without ATPI that wouldn't have been possible. They made sure everyone got out there safe and with accommodation. It's unbelievable what ATPI have done for the GB team, and they've helped me out as well. Everything that's happening with the whole set-up is right. Chris Neville with his expertise in nutrition, fitness, recovery and sleep and all that stuff is invaluable. On a personal side, I've been able to fine tune a few things. It's all about knowledge. When I was Drew Kemp's age, I didn't have all that stuff. It was just me and my dad driving out to Sweden and Poland. If I spoke to another rider like a World Championship rider, they are not going to let anything out because they are trying to win a World title. These young kids are strides in front of me as far as knowledge at their age. That only goes to show the future has to be positive for GB. I'm delighted to see the GB Academy is now formed. It's long overdue. But it's happening. I know a few years back it was a five-year plan. For these young guys to get out to Sweden and Poland, it'll probably take more than five years. But if you work in five year stages, we definitely have success on the horizon."